Grief Support
Here for you after the funeral.
Coping with loss is a personal experience-one in which family and friends may not be able to relate. Honoring your grieving process takes an understanding. Being aware of your emotions, the emptiness a loss leaves can be trying at times. You may feel overwhelmed and alone. We are here to support you.
Grief does not end with the funeral and neither does our service to you. We will provide assistance and support for as long as you need it. Our Grief Support Services Program, support groups and resource services are available to our community at no charge.
All groups are facilitated by –
Victoria Assumma, LCSW, ACSW, OSW-C, CCATP
Grief & Bereavement Counselor
Spring Grief Circle Group Program:
Seasonal Change and Grief: Spring is here and life goes on. However, the change in season along with pandemic fatigue can be challenging. We think of the past and yearn for what could have been as we try to find ways and copy with loss.
Please join us as we explore grief and change. Remembering, honoring, and the important of self-care will be discussed.
Grief Group Circles will be held on:
Every other Saturday at 11:00 AM
To view additional Grief Circle Group dates and to register
Annual Remembrance Programs
Annual Dove Release Memorial Services in May.

All Soul's Day Remembrance Mass in November.

Affectionately called the firm's "Comfort Companion," Lulu follows the lead of service dogs often used in health care settings, such as hospitals, nursing homes and Universities. She provides families with unconditional love and support, as well as a subtle distraction from their grief.
Grieving Alone & Together E-Book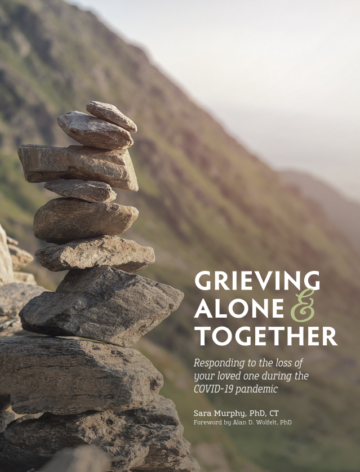 Dr. Sara Murphy, PhD, CT and Dr. Alan Wolfelt, PhD, CT of the Center for Loss have created a booklet to help those in need during this time of uncertainty.
This digital book, Grieving Alone & Together features excellent info and insight to the following topics: Grieving in a pandemic, children and grief, planning funeral and memorial services and supporting your health while grieving.